Because I'm still awake at 5am with a fussy baby who is cluster feeding all through the night due to her gassy, gassy tummy I figured I would take the time to edit and post a photo entry of the new star.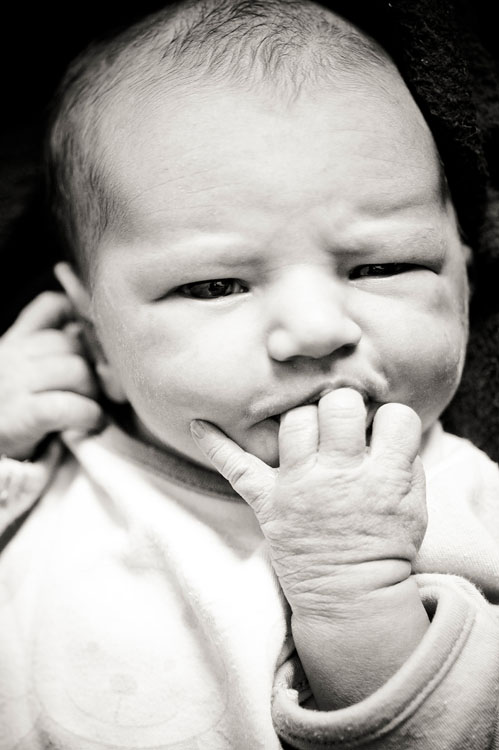 She's already begun unfolding and looking more like 'herself' than she did on her first day.
Sleepy girl.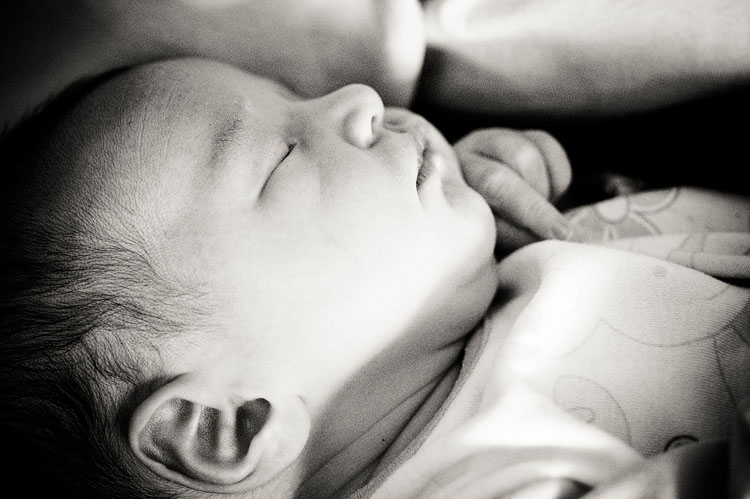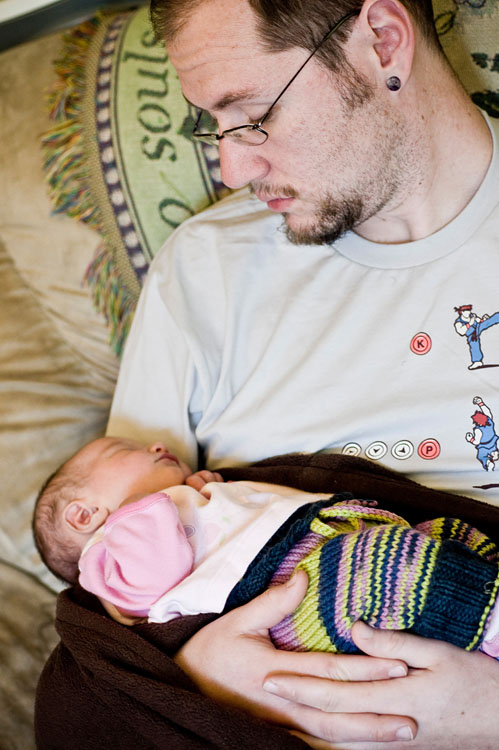 I was so impressed by her finger sucking that I took an entire set of photos of it. I did this from birth to eight years old; same fingers, even.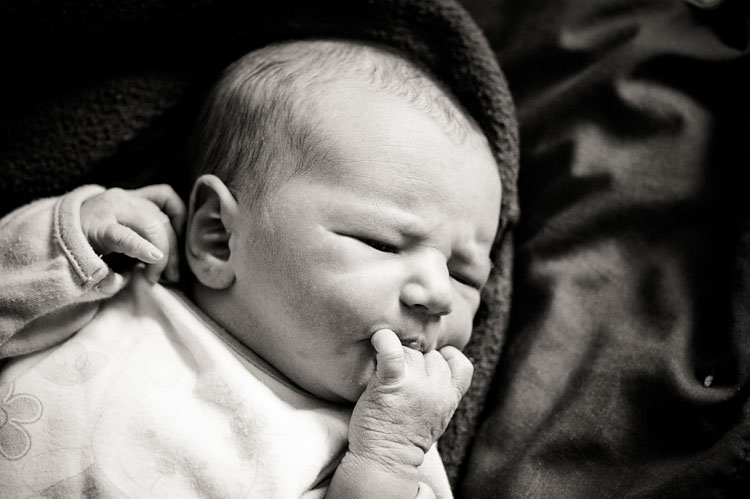 See?


That's me at about six months, or something.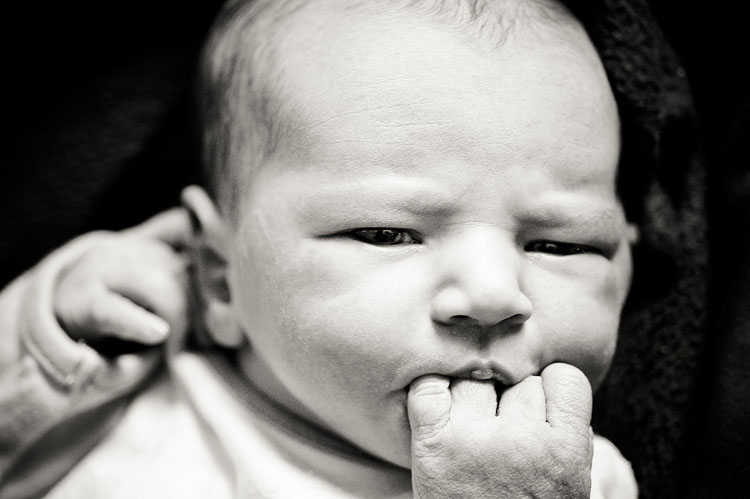 Suspicious baby is suspicious.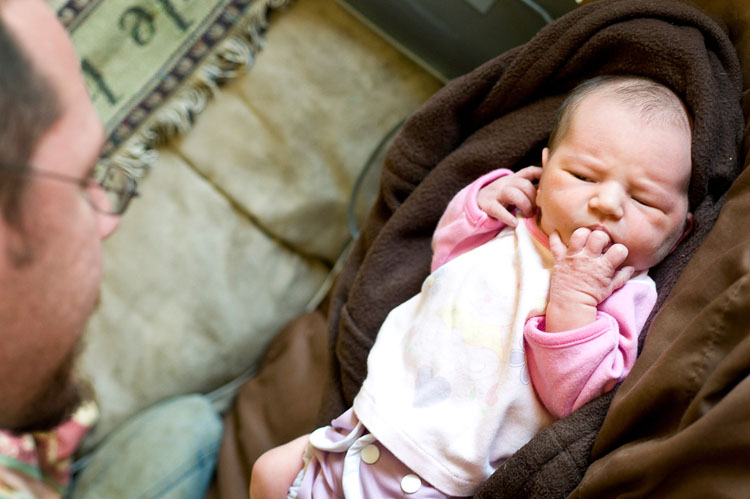 Curtis says, "My hand takes up her entire body!".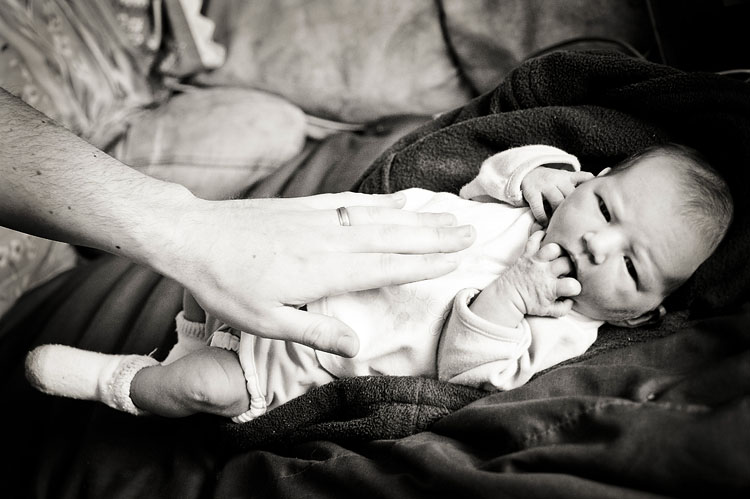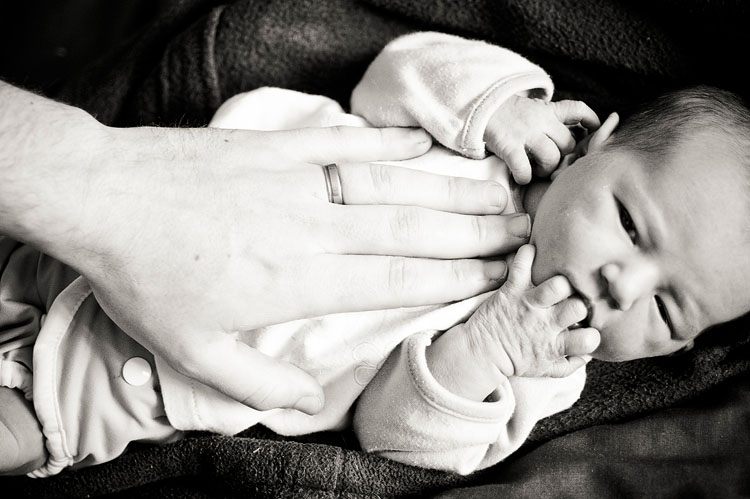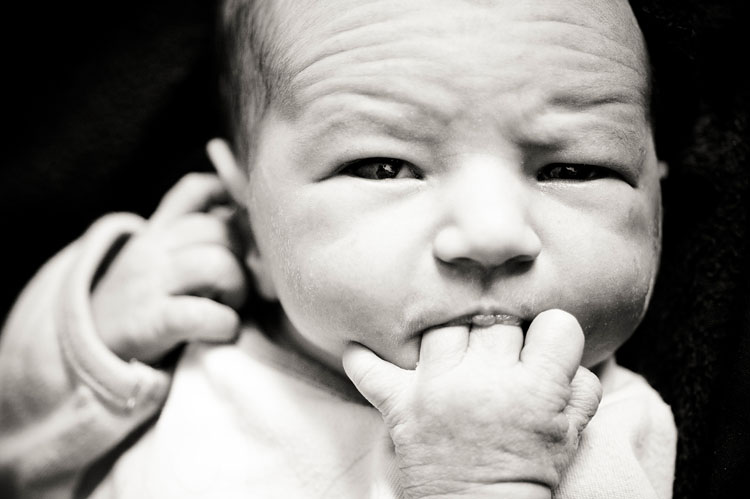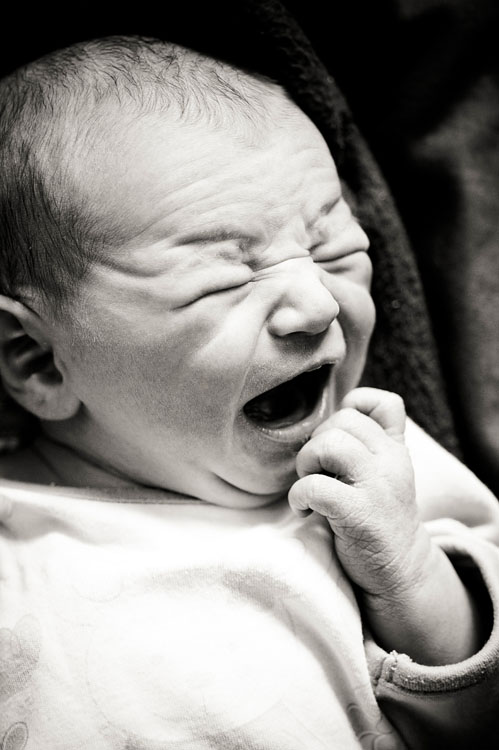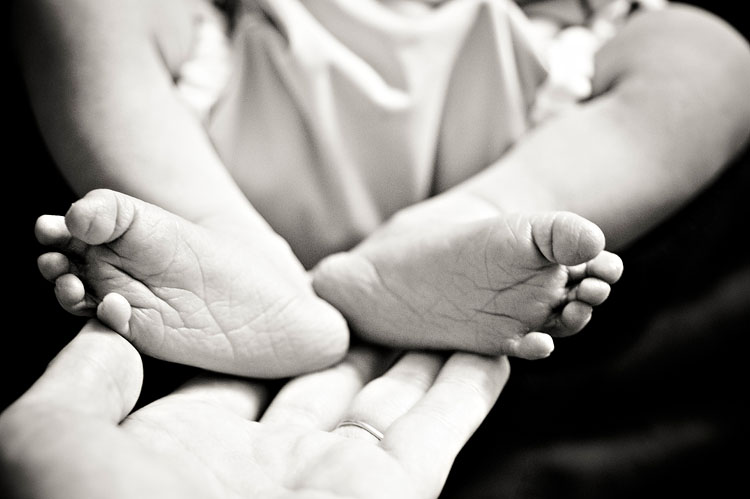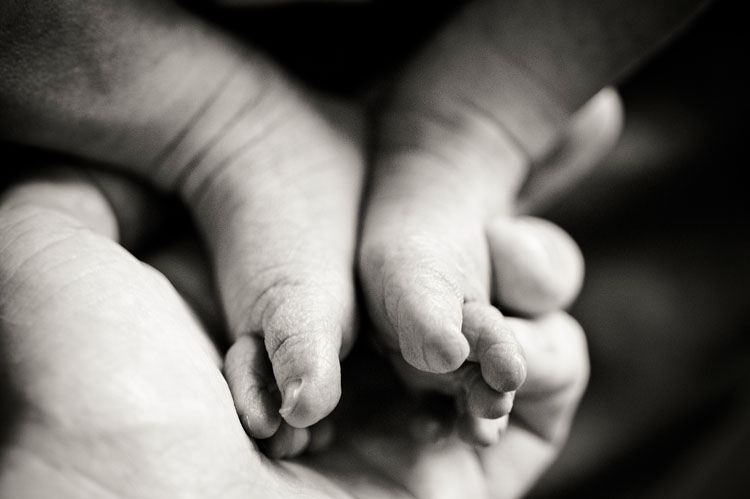 Xan comforting Zephyra as she cries.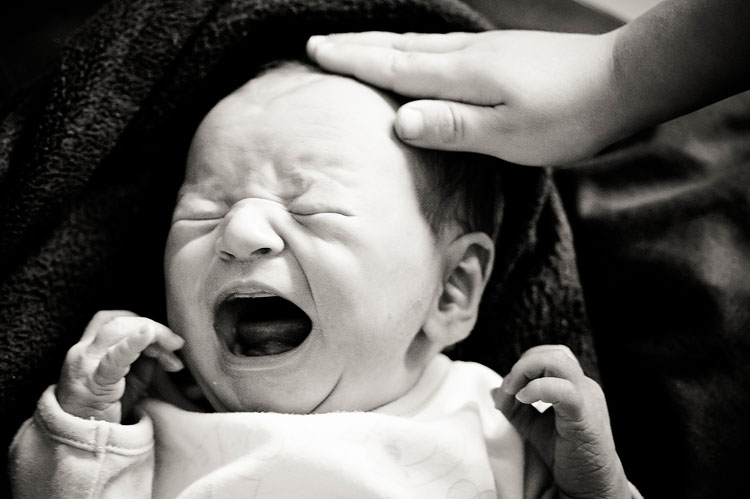 Comments
comments