40 weeks.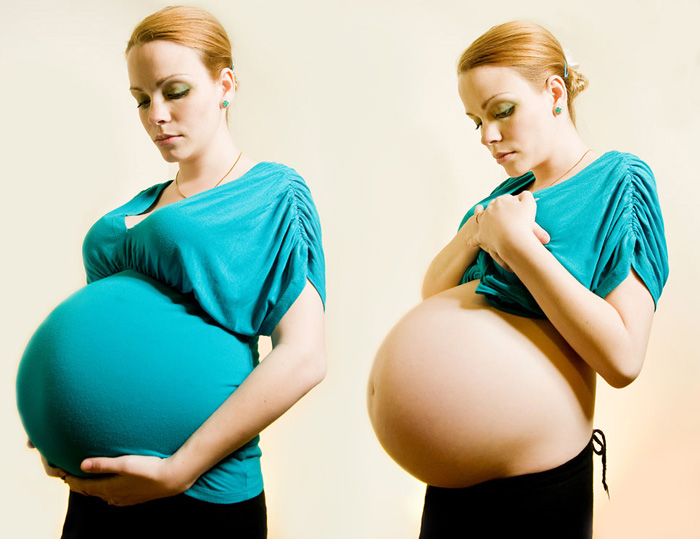 Any time now, Fuzz. Really. Gettin' kind of sick of you on the inside. Don't care that Xan hung around three extra weeks. If you pull that kind of shit, I'm going to reach in there and yank you out.
Progression thingymcjagger:
The end. I'm not going to add another image to this. I'm just not.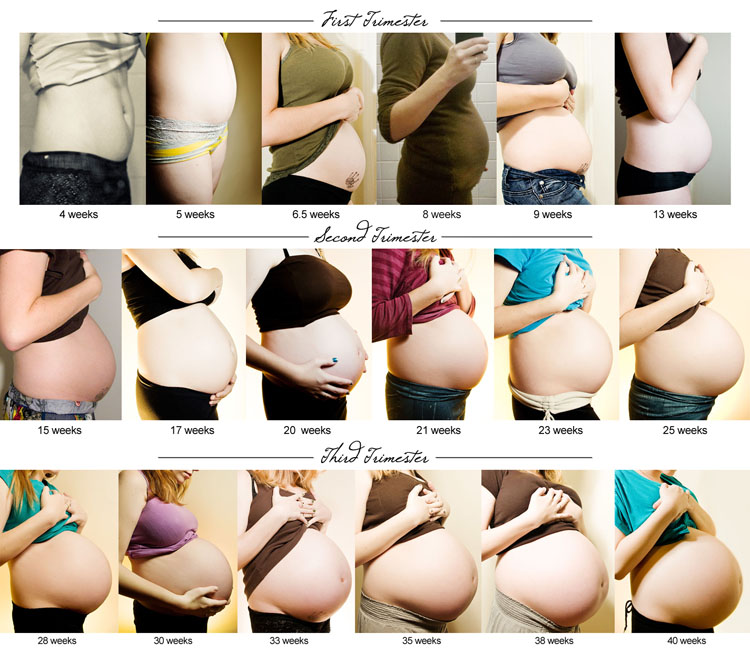 That's 12DPO to 40w2d.
One covered nude.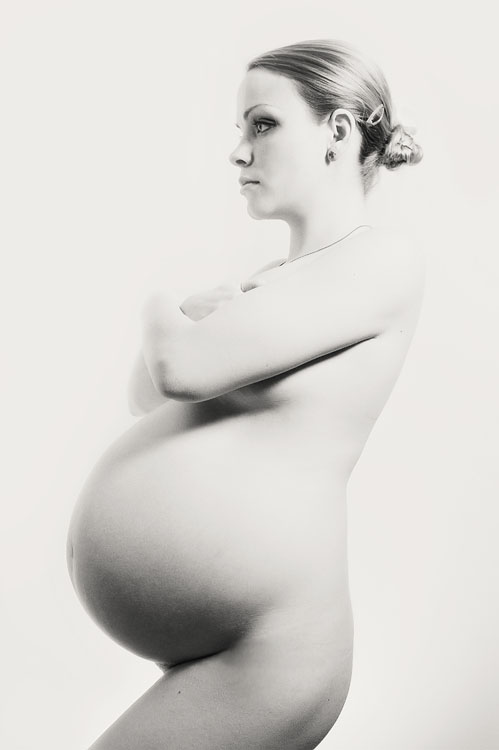 I tried so hard to bend my back and make a nice curve, like all the women I photograph, because I love that little curve of the butt. Alas, I realized far too late that the reason I'm not getting that curve is because my spine doesn't fucking work that way. So that flat section that goes from my ass to mid-way up my back and then abruptly goes out? That's what advanced ankylosing spondylitis and a 70% loss in spinal mobility looks like. That is me trying so hard I am actually significantly exerting myself to curve my back. It honestly took me this long into taking these portraits to figure that shit out. Ugh.
In related news, I asked my midwife to check me so I could compare my own estimates against her experience and I was reassuringly close. I said 3-4cm and I'm actually 3. I said 50% effaced and I'm actually 90%. Also? Baby could not be any lower without crowning… and yet we can't get a fundal height because my uterus is packed so high up under my ribs.
Still dealing with regular bouts of bloody show and mucous plug. All the fucking time. And yet no baby. I am so done with this pregnancy right now. DONE. I am so sick of hip joints slipping out of socket, and the nerve thing, and the never-ending back spasms that have me in tears. Curtis rubbed my back last night during a spasm and told me it felt like corduroy.
We blew up the birth pool the other night so we'd have it set up and set aside just in case of another precipitous labour. Curtis was impressed at the size: we can both easily fit in it, with room for a spare. On top of that, it's so deep that the "recommended fill line" is up to my fucking eyeballs. It's like a Winnebago in there.
He recommended we have sex in it. You know, to 'get things going'. Or simply because it's sex. I told him I didn't think that was an approved use of the birthing pool, and he suggested it could double as a conception pool. With the handles and padded bottom it does sort of come off a little like it should be a Fisher Price 'My First Dungeon' accessory.
Speaking of getting things going, in an ironic way: the sex, it does nothing. So much sex. So little anything. SO MUCH NOTHING. It's not even good for four contractions.
"Clearly, you just need to have more sex," said Curtis. "I could always volunteer for nipple stimulation."
"Nipple stimulation doesn't work like it does during sex. You have to sit there for hours and hours doing it."
"… Yes?"
(Don't worry, I don't plan on it… I have no desire to muck about with my 2BACing womb).
He's being such a perv lately, but I kind of love it.
Things I don't love? Being pregnant. OLD MEME.
Comments
comments