34 weeks and I've definitely dropped. My belly looks almost the same size as it was 4 weeks ago, but the shape has completely changed.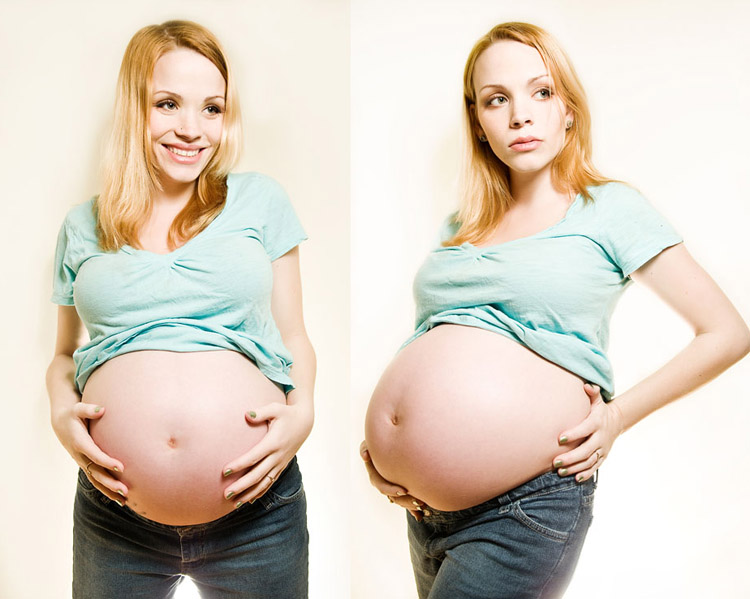 It's easier to tell when you compare directly from my last photos.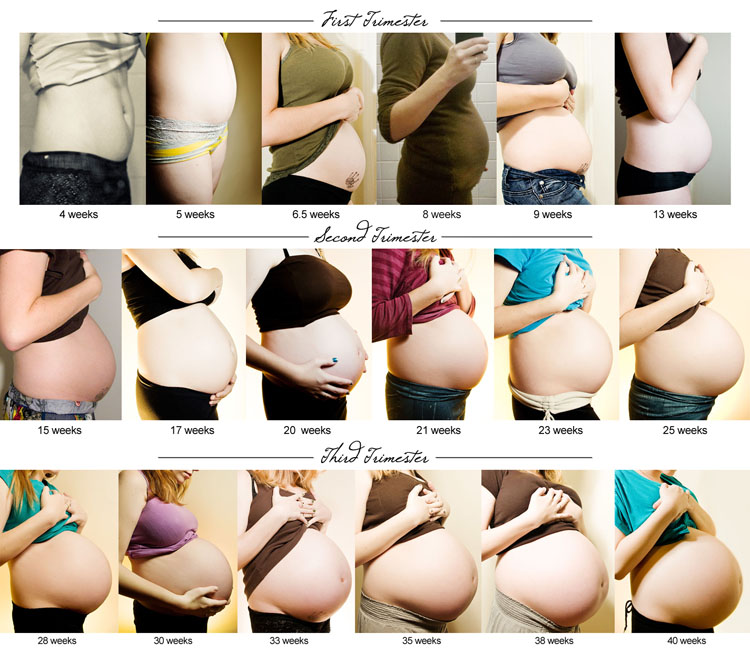 Seriously, look at that shit. Is that not the most dramatic drop you've ever seen? What the hell. After carrying so high for so much of the pregnancy, now I'm lower than I was at this point with all the others.
I literally got up out of bed a few days ago, caught my reflection in the mirror and said, "Holy shit, I think the baby dropped!". I had no idea it could happen that fast. I didn't expect her to drop until the very end, seeing as she's my fourth and all. I can breathe a little easier now, but unfortunately no less RAGING HORRIFIC HEARTBURN. The heartburn triggers my nausea, which triggers more heartburn, repeat ad nauseum… literally.
This anecdote counts as an Adventures in Hyperemesis: This afternoon I lay down (slightly propped) due to bad nausea and heartburn and woke up very suddenly 2.5 hours later when I had vomited in my sleep and aspirated it. That has never, ever happened to me before. Never in my life. Thankfully it didn't… you know, get anywhere. I checked. Unfortunately it meant that every time I coughed or cleared my throat (which I was doing for hours due to the discomfort and pain in my lungs) shit comes out and I taste puke. So fucking gross. So fucking, fucking, fucking gross. I feel like the most unsanitary, disgusting turd right now. Ugghhhhhhkkkk.
On to less disgusting subjects.
I'm having a proper maternity session with a photographer friend that will likely happen this weekend, and I'm really looking forward to it. With serendipitous timing, I finally received this makeup colour palette I ordered when it was on sale some time back – so naturally I've been dying to experiment with it and this gave me a perfect excuse. I need to make sure I have the right makeup look for the shoot, right? So I totally needed to spend two hours playing around with my new colours and finding something that looked good and would photograph well. It's an investment, you see. This is important. Research and all. Oh, I could spend thousands of dollars on fun makeup if I had that kind of cash to throw around…
But I digress.
The kids helped me set up my lighting rig, and once I had everything worked out and took my usual fare of belly shot I decided I'd try to have a bit more fun with it in effort to tone down the morose feelings I have about my belly this week.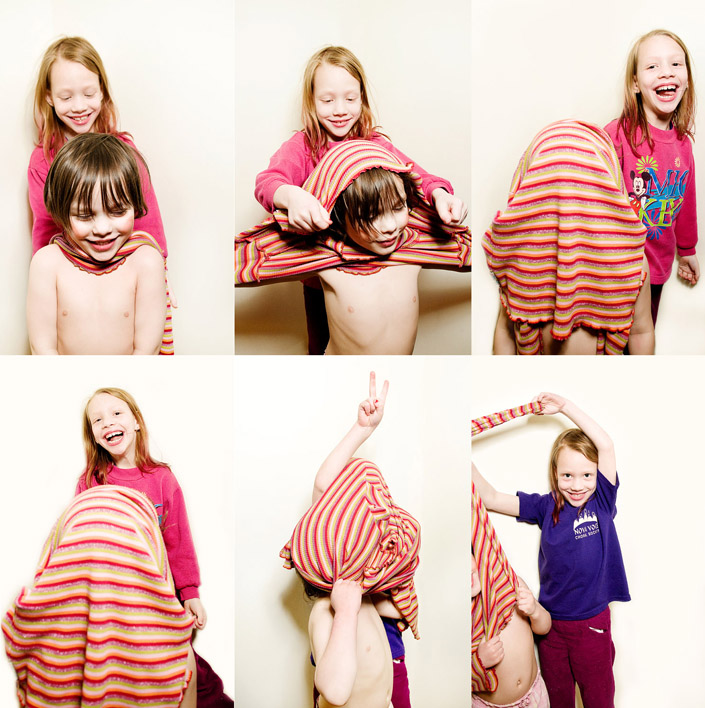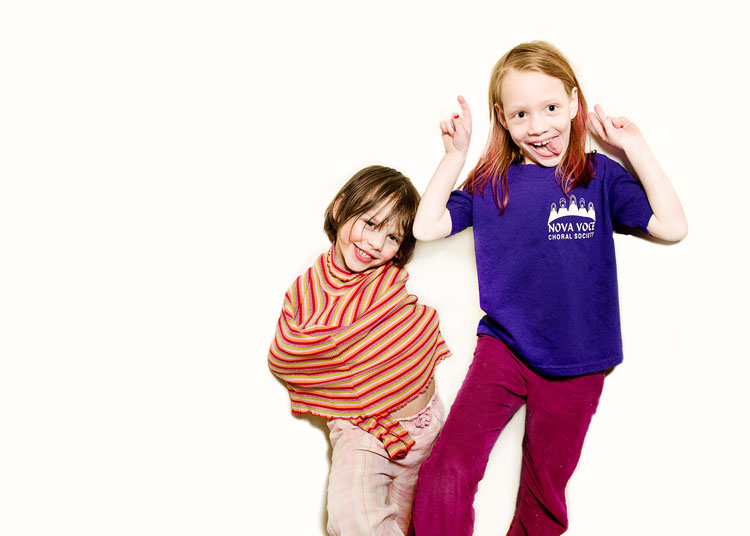 It makes me ridiculously uncomfortable to try and pose myself and actually take real maternity portraits; no matter what I do I feel like I look moronic. I don't like smiling, or looking at the camera, but when I don't I it looks really "posey" like I'm trying (and failing) to be sexy-with-a-'th' even though that's completely NOT what I'm doing. Uggh.
This is exactly why I don't ever do this shit. I can take pictures of my kids, of Curtis, of friends and relatives and ridiculously shy strangers and get everyone out of their shell… except me. Curtis can try, but I never lose sight of the fact that I have to edit these images later and that's just double awkward.
I had Curtis come and help me get through some of my own shyness, and help by providing inspiration and a little fun to get through the worst of it.
I'm trying to like these, and I really want to like them, but it is ridiculously hard to not feel that they – like 99% of the pictures I ever see of myself – are embarrassing. I'm also convinced that my very angular/square jawline coupled with a cleft chin totally makes me look like a man in drag. A heavily pregnant man in drag. Or maybe Michael Jackson. With epic tits.
I was going to happily delete them all once I loaded them into Lightroom and stared at the grid for a while, but I'm trying really, really hard to not break my promise to stop ripping up or deleting all the pictures of my face that ever come by. I've been actively trying and take more pictures of myself, share them and be okay with that… which is a lot harder than it seems. Pregnancy provides me with the opportunity and motivation to take more images because I want to document my growing and changing body, but it doesn't take away my desire for self-sabotoge. Regardless of all that bullshit I'm posting them anyway, because there is a little part of me that kind of likes them and I want to nurture that.

First a standard portrait; though I actually took this several hours after the belly photos while testing the light in the bedroom without my equipment set up.

This is the first time I've been pregnant and not had my face get chubby around the cheeks and jaw. I suppose hyperemesis will do that… I'm pretty sure my belly is smaller this time around as well, probably for the same reasons.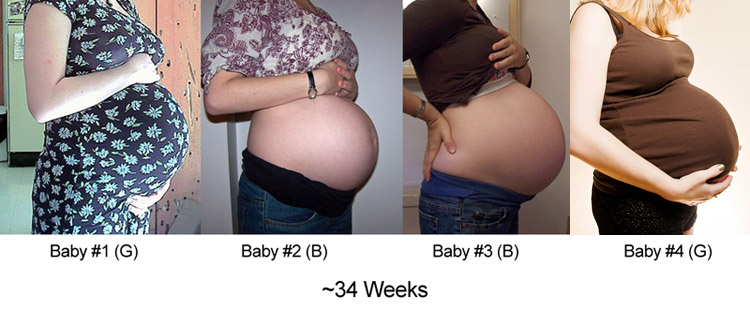 I haven't weighed myself this pregnancy, but I know I've gained very little weight because I can still get my pre-pregnancy pants up without any effort and generally it takes about 15lbs before I outgrow them. I'm nervous that once my 2-3 week postpartum recovery period is over, I may weigh less than I did before pregnancy; as much as I'd love to see that as a really, really good thing it's pretty unhealthy to lose that kind of weight after childbirth when you're breastfeeding a newborn full time. At least the nausea will be gone then, so I can work on gaining some of the weight back without too much of a challenge.
Anyway, photos…
Curtis loves this one because he always finds this hilarious: sucking in my stomach as far as I can to try and see my tattoo. It didn't work, I couldn't see it.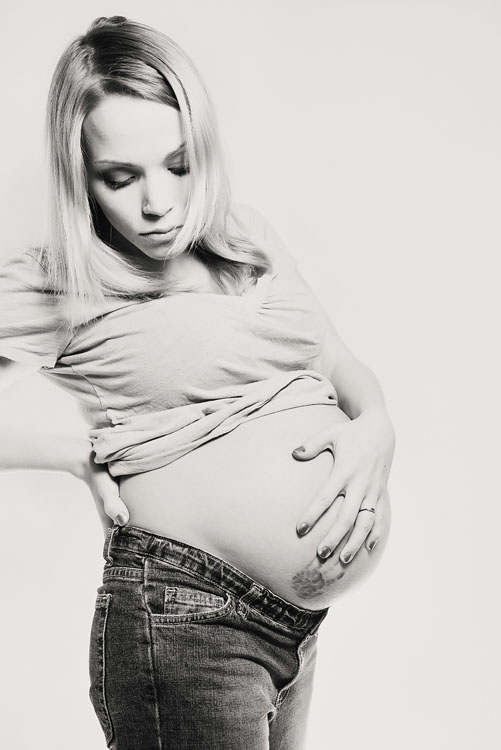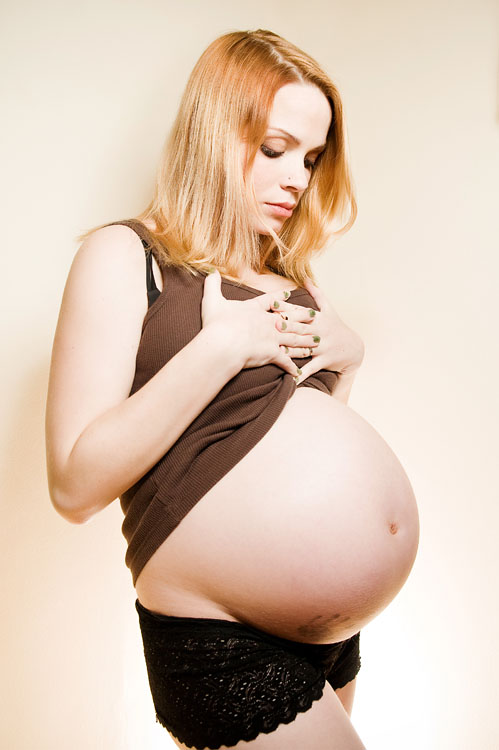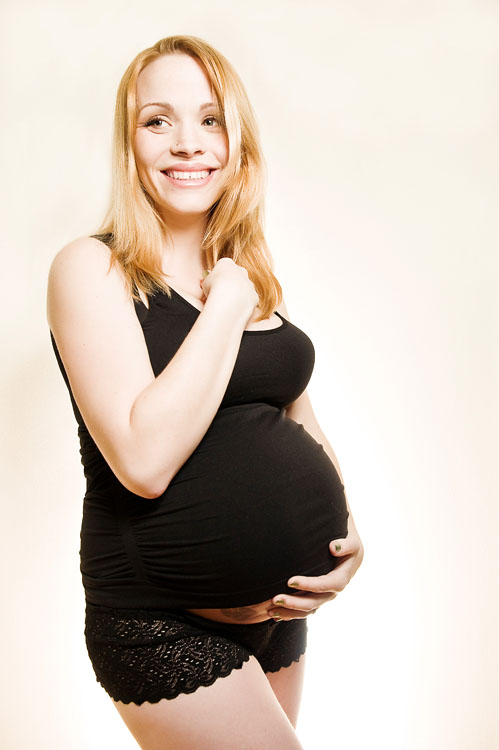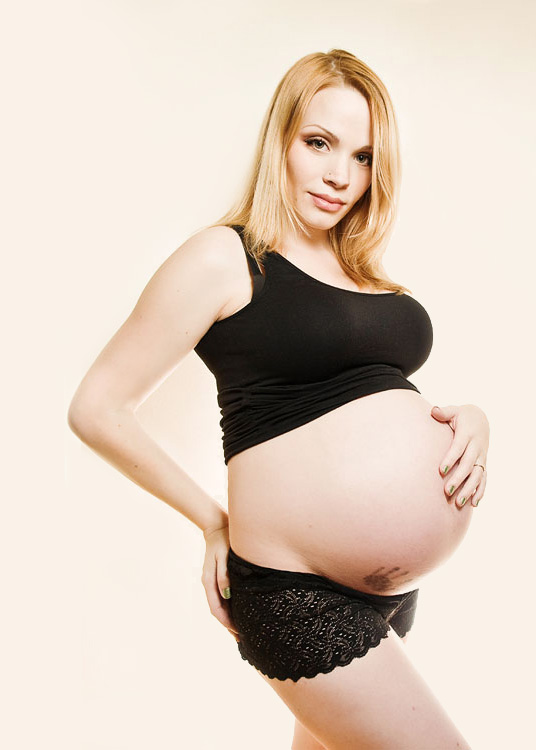 I really wish my hand wasn't cut off in this one.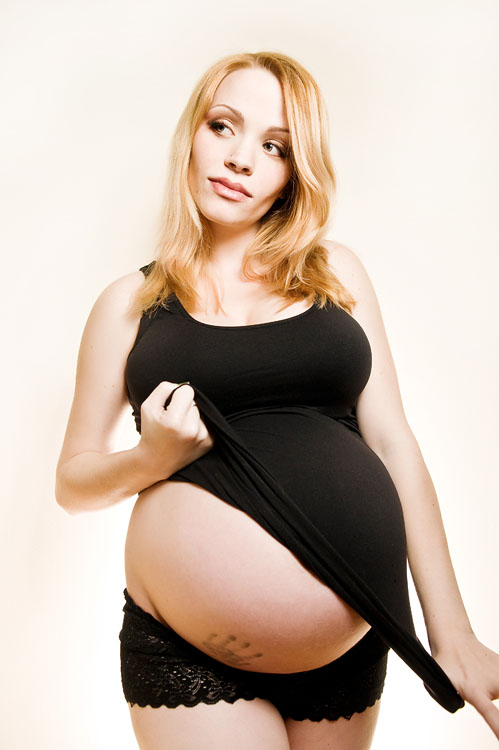 I didn't intentionally make these naked-er as I went, it just sort of happened that way.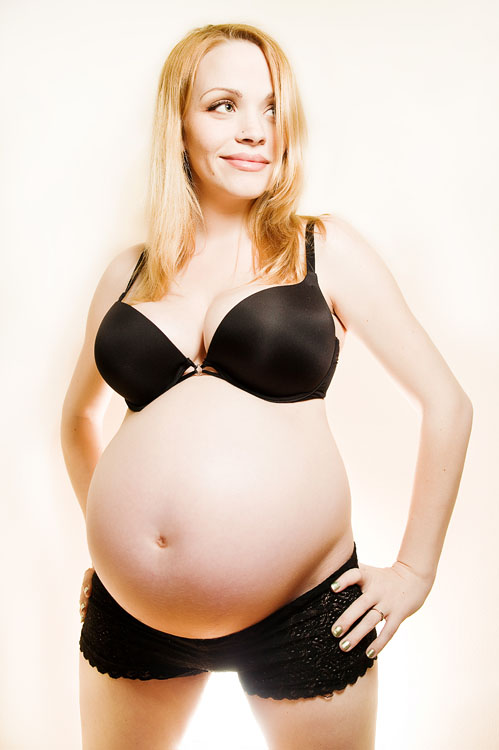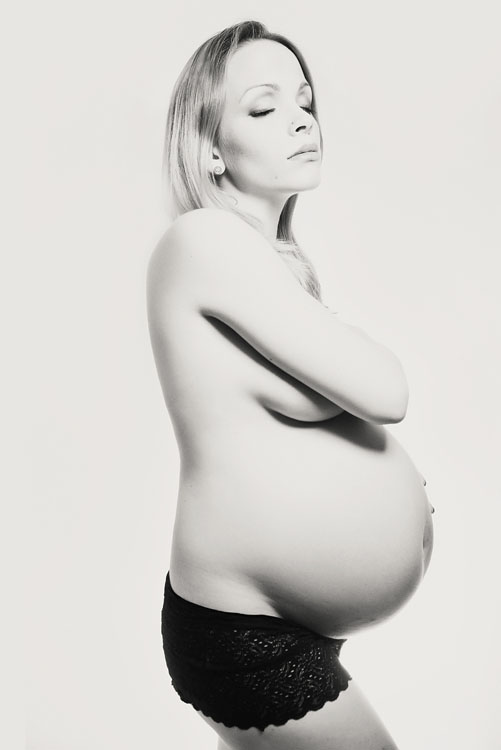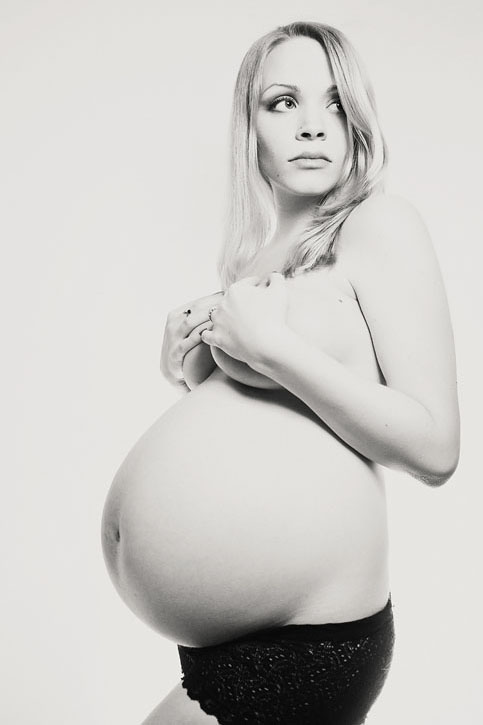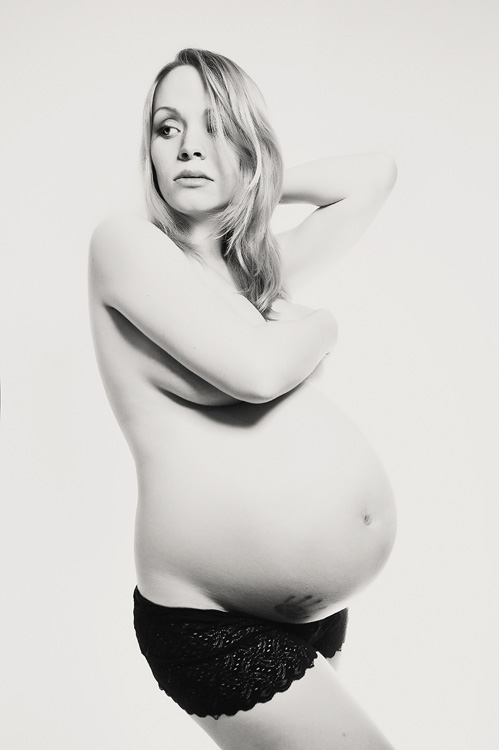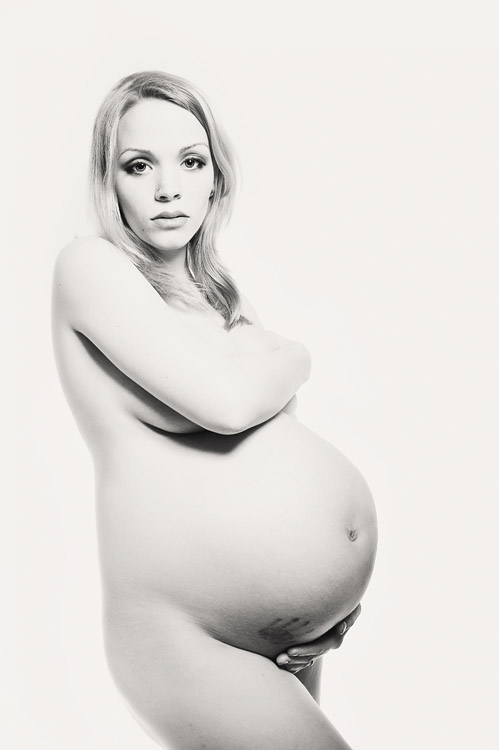 Comments
comments