DePhoMo #10 :
This image is suffering with severe lens distortion. While I do have a five-head (or seven head, maybe..) it's not quite this macrocephalic.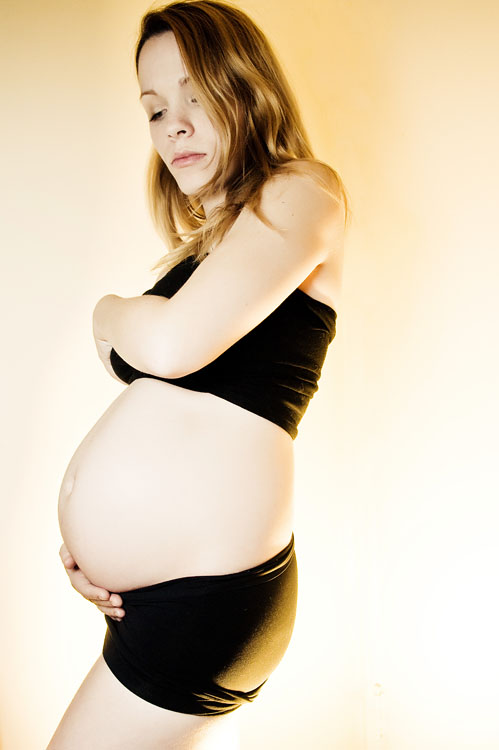 Adding a comparison between pregnancies. I feel smaller than I was last time (with Xan) but looking back it appears I'm around the same size if not a little larger.

I think part of the disconnect is that I barely ever feel this baby moving, I'm assuming this is largely due to my anterior placenta placement.
DePhoMo #11:
I forgot to take a picture today, so here's an oldie. This is the first time I held Marika in the hospital after she was born. A not-as-crazy Krazy is on the left, and our dad on the right. This image is a screen-capture from a home video, but I have no idea who was holding the camera.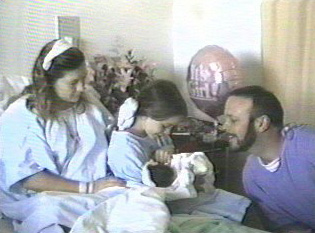 Once upon a time, Krazy was a good mom to me, too. Although the weirdness started on that day: a brand new baby sleeper I had gifted my new sibling is being used to tie back my waist-length hair because she forbid me from holding or touching my sister until my long hair was either cut, or tied back. Later this grew into an obsession of hers, and she went after me with scissors on more than one occasion. She cut all of her own hair off within a few months, too.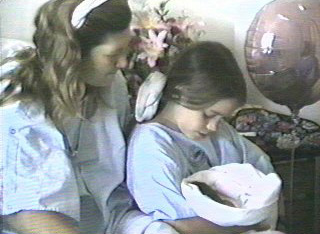 I look like a small child in these images, but keep in mind they were taken pre-dwarfism-treatment. I sort of was a small child (physically eight) until about six months following the treatment, which took place the summer after I turned 14.
Comments
comments