This child is amazing. I'm not kidding. Check this shit out!

Tempest comes out of her room with this drawing and says, "Do you like it?". At first I look it over and see a few words and I'm like, "wow that's awesome!"
Then I look twice and see words like "butterfly" spelled correctly. Her order of writing is funny because she hasn't yet understood the whole write-in-a-straight-line thing and sometimes, to conserve space, she writes on two lines like most other kids do…
But… the spelling! Small sentences!
I sat there with my jaw hanging open and she's looking at me expectantly for approval. And I'm thinking, "This is no only-just-five year old work!!".
I asked her where she learned to spell this and she says, "I learned from reading my books".
OMFG.
And with my translation if you can't read the multi-lined words. But you'll see the spelling is impeccable.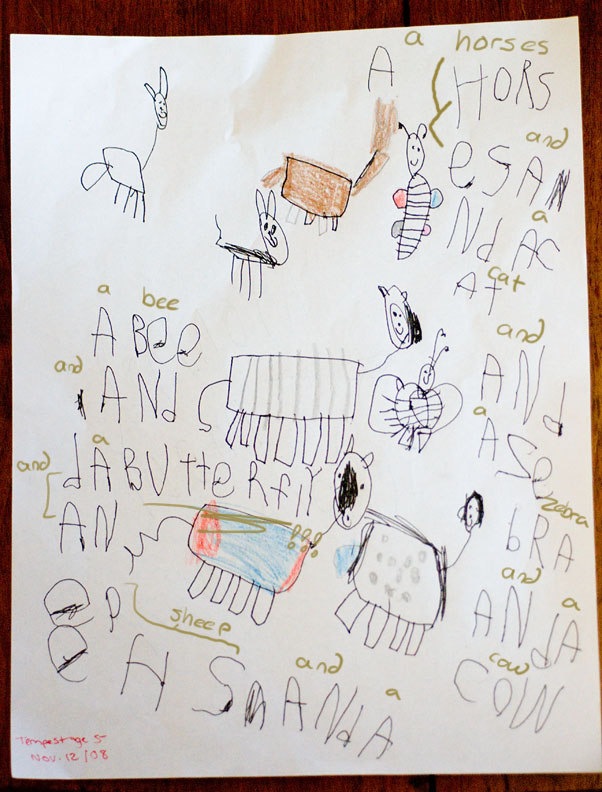 Comments
comments