365
March 29th:
Tempest falls asleep in her fuzzy chair right in front of the door to her room. I'm not sure why she picked this spot, but it was very difficult to move her out of it at midnight when she was naked and getting cold.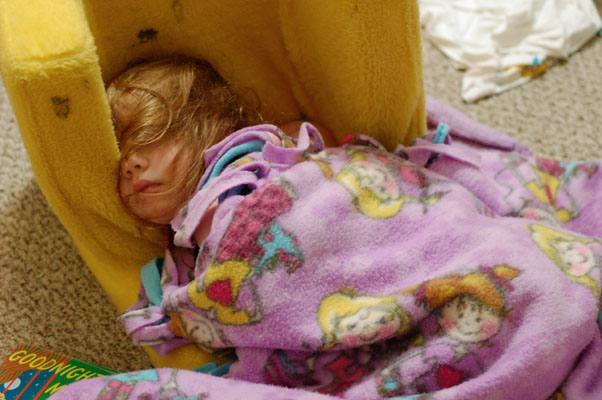 My Babyhawk finally came! Although I love it, and it's comfortable and beautiful, with all the shit that happened and with the woman not notifying me for over a month I think I may not order from her again.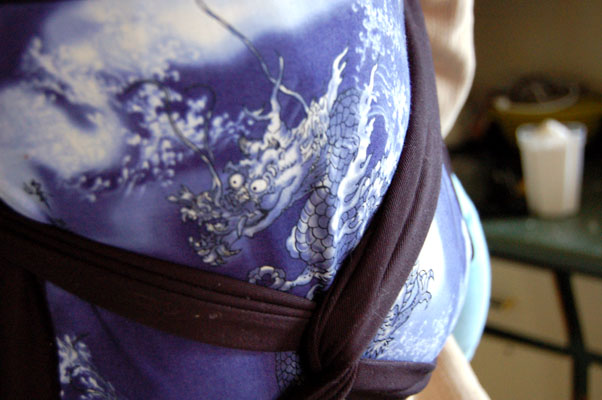 Curtis cooks with the boy asleep on his back.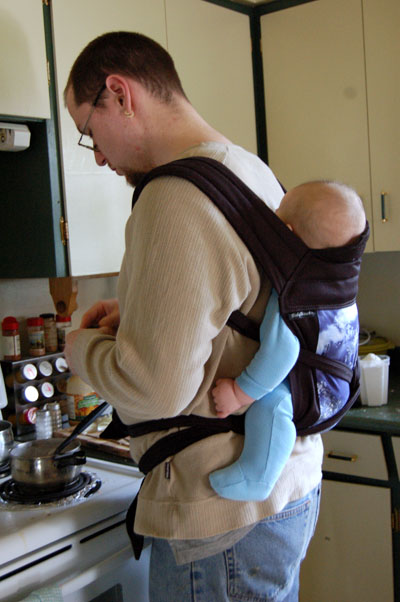 I love the product, just disappointed in the owner's business skills. I don't know, maybe I'll get over it. Later.
Comments
comments