People are so warm and welcoming here.
I went to a drop-in playgroup today, I found the information on the internet. I didn't realize you're supposed to bring $3 since nothing I'd read online said that, but the teacher said there was a coupon available and she'd "just pretend' I'd brought mine in.
She chatted with me for 15 minutes about where I was from, why I moved, my family and the preschool program that starts up in September for 3-4 year olds. It sounded really interesting, and I'm so desperate to give Tempest some time with other kids. She's had no friends, no social interaction, no nothing – she's way, way too social a kid for this to be going on. Once we got there she told me to let go of her hand and didn't speak to me again for two straight hours. She gets along well with other kids and is incredibly outgoing; she NEEDS other kids.
After I talked to the woman about all the art and crafts and details of the program I've become really interested in enrollment… I picked up a pamphlet. The preschool is five minutes from our house – provided road construction ever stops. It's a co-op, so there's monthly meetings to attend, volunteer stuff and the price is reasonable.
As we were waiting for the doors to open a mother with a younger child called to me, "When are you due?"
"October."
She counted on her fingers. "Oh, October… wait, what?! Really? You're huge!" I laughed. "I mean, not huge like huge. Just – wow, you're pregnant. I wasn't even that big at term. Is it twins?"
"No, just one."
"Oh my god. So that makes you how many months?"
"Um, five and a half? Six?"
"Oh my god. You're going to be so huge in October." She nudged her friend, "She's only five and a half months pregnant!"
"You look great!" said the friend, obviously not sure of what her reaction was supposed to be.
"No, I mean she's big!" I don't mind that kind of thing, I think it's funny. I get it every time.
I ended up chatting with this woman inside. Somehow we got onto the subject of breastfeeding when I'd commented that her 4 weeker was an amazing sleeper after she told me she would nap for four hour stretches between feeds. She told me about how she'd wanted to breastfeed her, but didn't. It was a long and complicated story involving some idiotic nurses, absolutely no help or support. I felt really bad for her.
"You probably breastfed your daughter, and you'll breastfeed this baby, right?"
"Yup."
"Wow, no hesitation. You're just… going to do it?"
"Sure I am."
She leaned in close, "I heard you can get your milk, like, back. Is that true?"
"Relactating? Yes it is."
"Really?"
"Yes!"
"Do you know how to do that?"
"I do."
"Can you help me? I want to breastfeed."
We talked for almost two hours. She knows nothing about breastfeeding. Really, not a single thing. Not even how to hold a baby to her breast. Even when she asked no one told her. She's never fed a baby even once at the breast but wants to very much. I explained supply and demand, how to pump to induce supply, latching techniques and support systems that are available.
We exchanged numbers and she offered me a ride home. She actually has an unopened prescription of domperidone at home, and an electric pump. She wants to call me back in two days after she's starting a pumping/domperidone regimen and get my help with latching and positioning. I told her she could call or drop by any time.
She offered me all her old maternity clothes, since she's my height and just as tiny. Then she told me about all the groups she goes to with her kids, and offered to carpool with me there if I ever wanted to join her. She's really nice, everyone was.
It's so… different here.
I feel so much more confident about my failing social skills when people engage me and seem so friendly.
We spend time outside in the sunshine every day, we water plants and search the garden for any berries that have come in early. Tempest runs naked in the backyard, plays with her cars and watches me knit. I feel like I'm beginning to crawl out of a hole. Some days I still cling to it; it's hard to rush out after you've been pretty comfortable for so long – but at least now I have somewhere to go, and people on the other side. Before, I had no one there at all.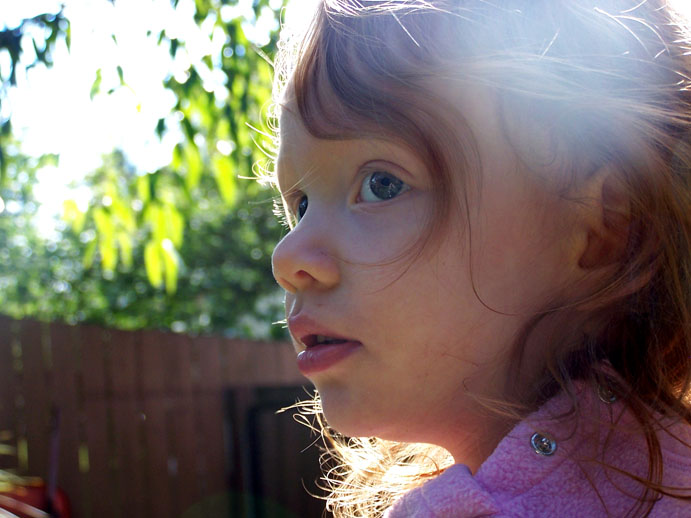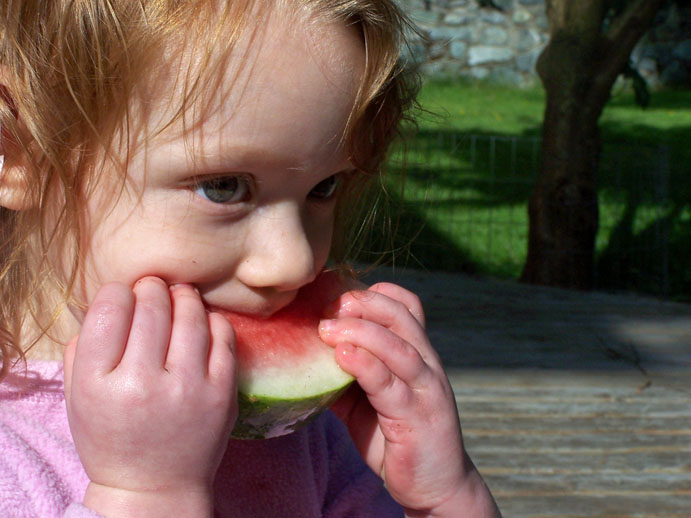 Comments
comments