So…
I knitted up a storm the last two days. I have nothing better to do when I'm not gagging. I finished off the first leg of the ForeverLongies and started the second leg. I did almost all of it in one day, which is a feat because they're as wide as my hand and about 12 inches long on circulars. (I'm a new knitter, this is my second ever project, be nice).
Then I realize I'm really running out of yarn. But I keep going, because I'm only a few inches from the bottom. Just a few more inches, that's all. Not that far. I'll make it, really I will! And then I ran out of yarn.
One inch too short.
One store in town sells that yarn, it's just simple 100% merino wool in forest green but for some reason no one else sold it.
So I run to that store and I realize half their stock is gone. Everything reads, "Closing out, up to 70% off!". I run over to the yarn section, and it's not there. NOOOOOOOOO.
I walked up to the front desk and gave her the swatch. She looked it up in her little colour book because she was going to call some other yarn stores and see if they, by chance, carried it or could order it in. She started calling some other places.
But it's discontinued!
I bought the last two balls of forest green 100% merino wool IN THE ENTIRE CITY.
An inch. A freaking inch.
My kingdom for an inch!
I was so sad.
She advised me to rip up the last inch or so of the finished leg and then cuff it in another colour. I totally did NOT want to do that, especially since I've never done that with a knitting project before so I'm not sure if there's some shortcut I missed when I frogged back the leg and then spent almost an hour meticulously picking up each individual stitch on circulars.
I cuffed that one in blue, and it didn't look that bad. So I started the other. Then I realized that I'd made a "mistake" with the first and done too many crochet stitches on the cuff (which actually looks pretty nice)… so now they looked completely uneven. So I had to frog back the second cuff and I'm too peeved to start it over again and figure out how to mimic what I'd done the first time.
While I wait for my muse to return, you can enjoy my underwear-clad fatness.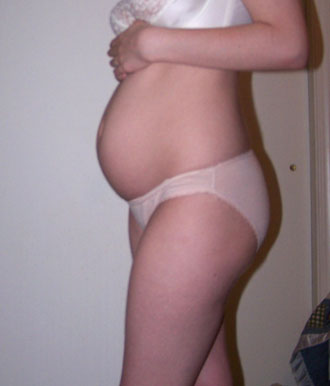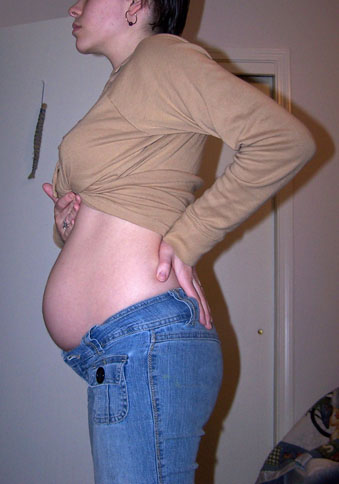 Comments
comments