Random:
– Tempest walked over to me and held her hand out. "Mommy?" she said. She opened her fingers and inside was a slightly goopy, chipped Ibuprofun. Insert me freaking out. It looks like she picked it up, put it in her mouth and spit it out because she didn't like the taste. Holy fuck. I actually don't think it would have hurt her should she have swallowed it as the entire pill was only twice the dose that someone her weight takes in the liquid suspension – but still scared the crap out of me until I realized the pill was completely in tact. Just the smooth coating was rubbed off in a few places.
Curtis had left one on the counter for my headache, supposedly out of her reach.
– Tempest's unnatural fear of the toilet has been replaced by wanting to sit on the big potty all the damn time. She calls us over a dozen times a day saying "Potty! Potty!" but does she have to pee? No. She just wants to sit on it. Just sit. Kicking her legs and looking around. We'll sit there talking with her for ten minutes before trying to urge her off, because she won't leave. Reading or knitting is strictly prohibited while she is on the potty. You must watch her the entire time, even when experiencing mind-numbing boredom since you've been sitting there watching her sit, doing nothing, for a total of an hour and a half already today.
I assume this will one day progress another step to her using the toilet for it's actual purpose.
– It's snowing again. Our bizarre warm stretch is coming to an end. It's taken only about two hours to get three inches or so. It's a bit fat 0 degrees outside. Every time I walk outside in weather like this I think to myself, "Just imagine… next year this is as cold as my winter will get". In about two weeks or so it'll drop 20 or 35 degrees and I will sleep in three layers of clothes and never leave the house.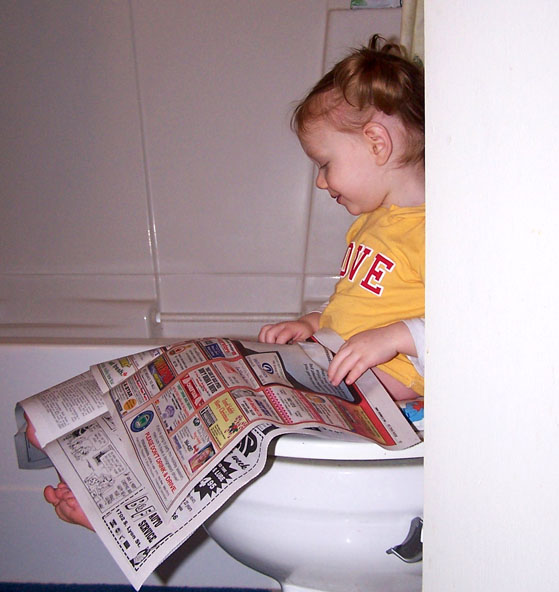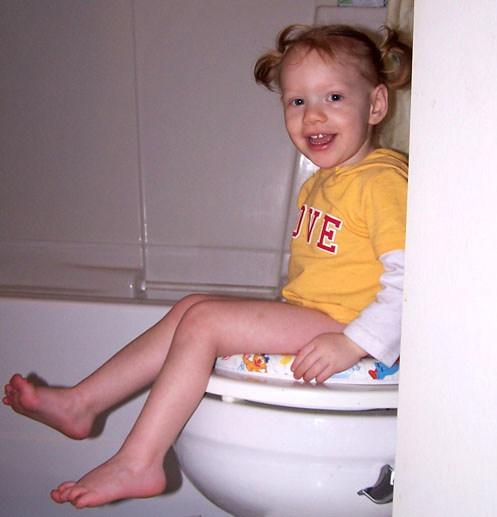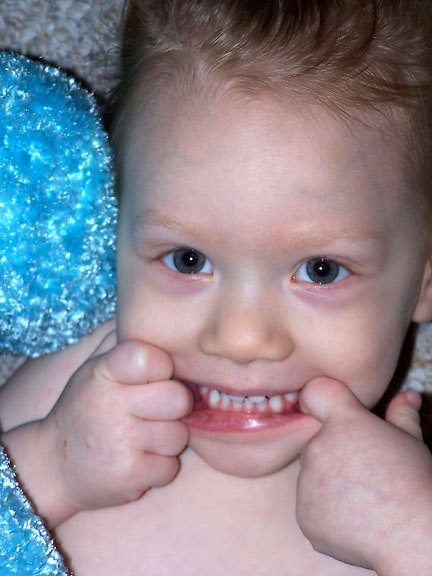 Comments
comments